Playing alphabet games with preschoolers is a fun way to introduce letters and help them learn! I like making up our own games to match any topics we are studying or find interesting. By working within a theme it makes it easier to get an early learner interested in the alphabet! These types of games are also great for reviewing many letters.
This post contains affiliate links.
ABC Apple Picking is a literacy game for preschoolers that is very similar to Bobbing for ABC Apples. The prep work and how to play is mostly the same. The only difference is the apple tree.
SUPPLIES
This is a great game for apple themed learning! To set this activity up you'll need:
a tray

white, green, and brown paper

glue stick

plastic apple table scatter

ice cube trays or egg carton

ABC die

permanent marker

dry erase marker
PREP WORK
This activity involves minimal prep work. But before setting it up you'll need to:
Cut a tree using green and brown paper and glue on to white paper.

Write the letters (We are reviewing A-F, but any 6 letters you choose will work) in black permanent marker on your plastic apples. Tip: Coloring over permanent marker with a dry erase marker will remove the permanent marks from plastic objects. But do a spot check just to be sure!

Write 6 letters (We are reviewing A-F) with dry erase marker or permanent marker on your ice cube tray or egg carton for sorting the letter apples.

Create an alphabet die with a foam cube and permanent marker.
Set up your play area with the apple tree, the alphabet apples, labeled ice cube trays for sorting, and the alphabet die. Then invite your child(ren) to come play an alphabet sorting game!
How to Play ABC Apple Picking
To play the game players take turns rolling the alphabet die and searching the tree for that alphabet apple. Once the apple has been picked off the tree, players work to fill up their ice cube tray with one of each of the alphabet apples! The player who fills up their tray first is the winner!
More Apple Themed Activities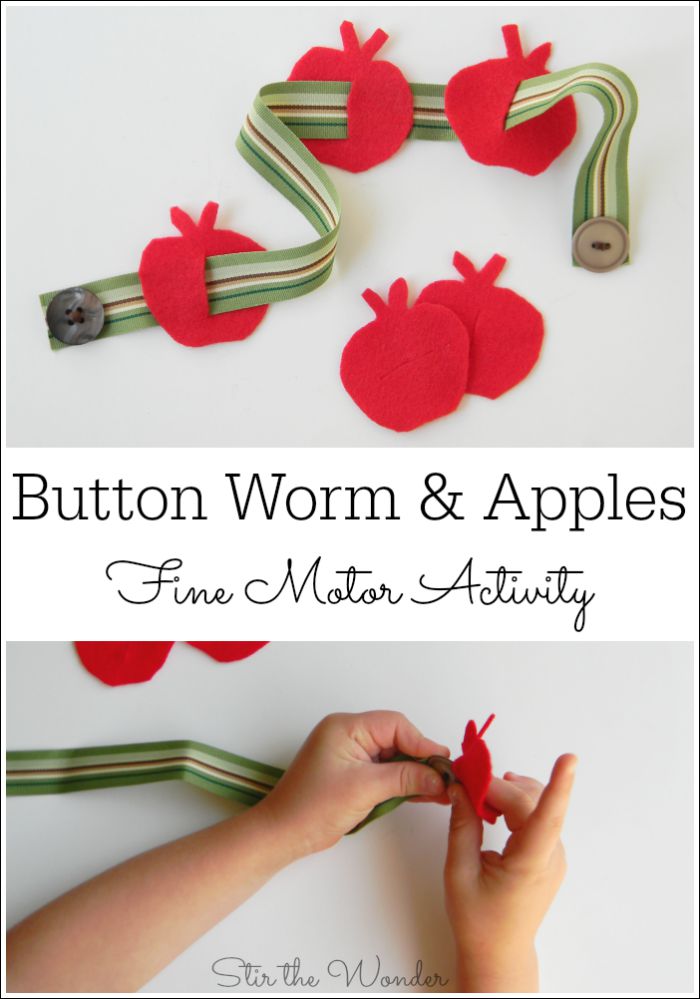 Follow Samantha @Stir the Wonder's board Apple Theme on Pinterest.
© 2015 – 2020, Stir The Wonder. All rights reserved.