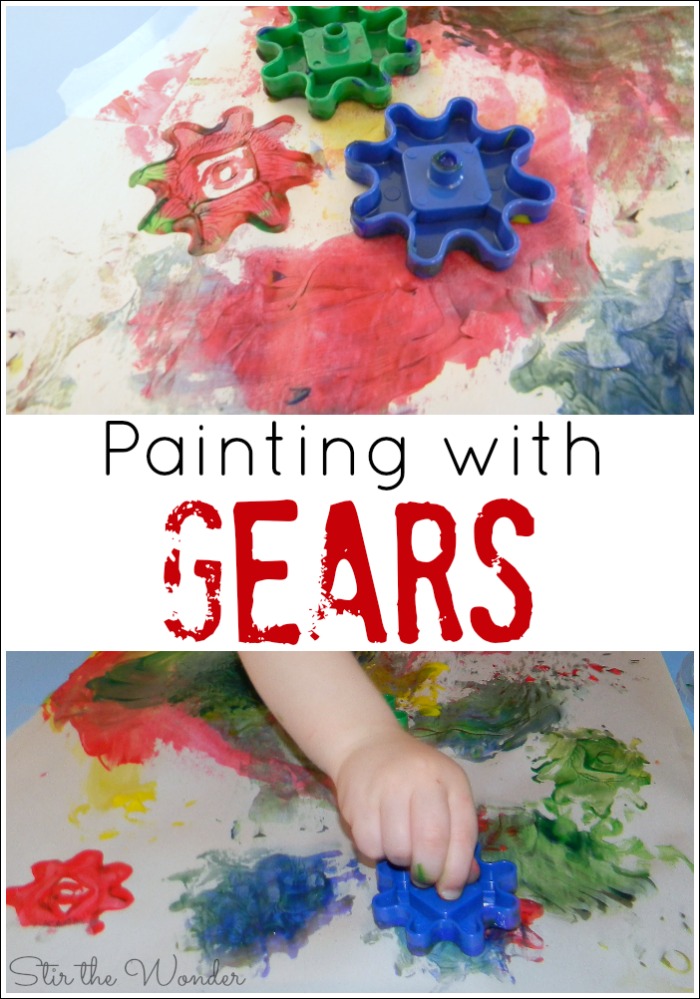 We are all about cars and anything with wheels these days so I thought it would be fun to do some
painting with gears! I got out Caden's gears set from the closet and set up his little table in the kitchen with four paint colors (red, blue, green and yellow). Caden was eager to paint but is always hesitant about not using brushes and getting his fingers messy. But he got into it despite feeling under the weather. If your kids are unsure about getting messy, try this simple modification for painting with gears from Fun-a-Day!
At first Caden used the gears to spread the paint like a paint brush, and mixing the colors. After a while I showed him the prints the gears make when you stamp it on the paper and he started to do that too. Caden even began to use his finger (just one!) to spread and draw in the paint.
Caden really enjoyed the process of this simple art project and I just love finding non paint brush objects to paint with! It is so much fun! What have you used or given your kids to paint with that is not a paint brush?
For other ideas process art ideas not using paint brushes check out Painting with Tools and Foot Painting!
© 2013 – 2015, Stir The Wonder. All rights reserved.