Despite my interest in art, my son so far really hasn't taken an interest in the creative arts. So I've decided to introduce him to more art with a process art challenge to explore different art techniques and mediums with other bloggers. Hopefully we will find some artistic way that Caden likes to express himself.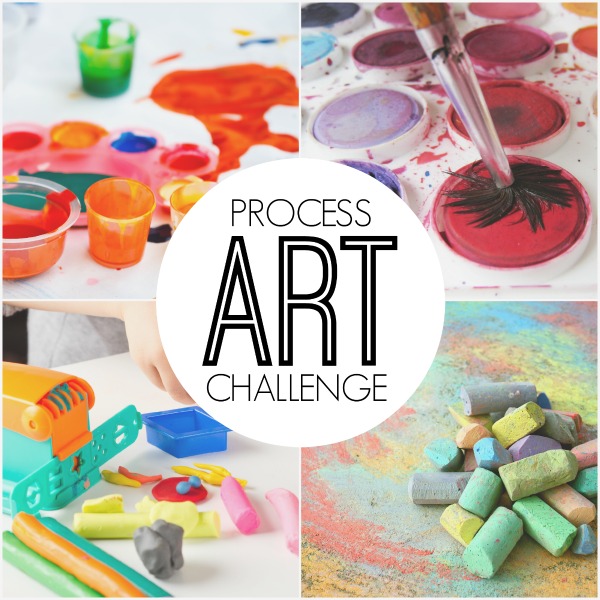 The challenge is really on us as parents to provide more time for our kids to explore art in a process-oriented way. This means that there is no expected outcome for the art, just that the kids have fun exploring the given mediums. With process art the focus is on the doing of art and not the creating of an artwork. This month's given technique is collage. Be sure to check out how the other kids experimented with process art collage at the bottom of this post!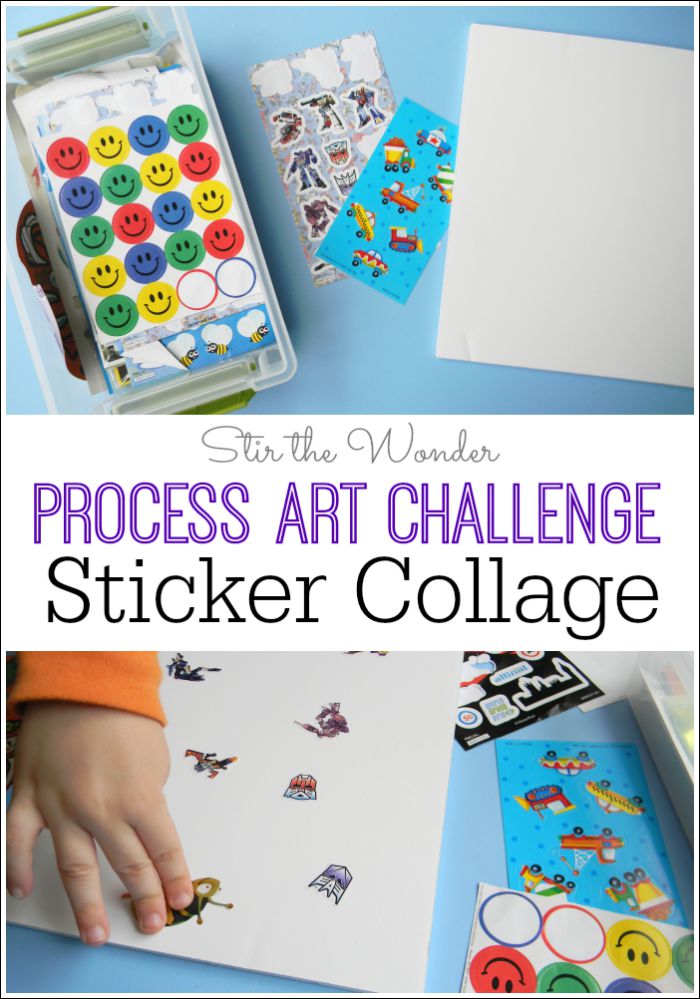 Like the previous month's challenges, making a collage with a preschooler who doesn't have the patience for art was difficult. I originally tried to invite Caden to create a collage by cutting and glueing images from a magazine. But when that wasn't met with enthusiasm, I had to try something else. 
Supplies
Variety of stickers

Paper or small foam core board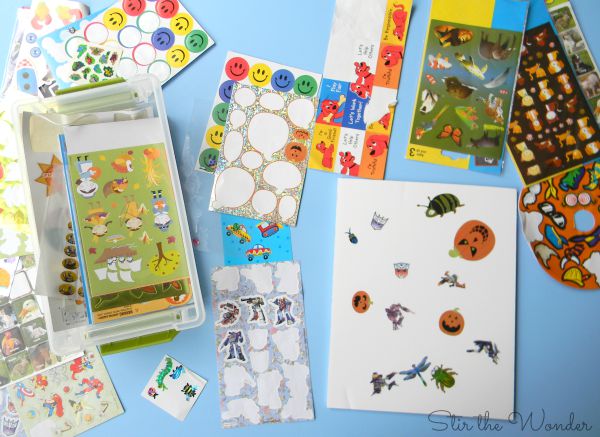 Tips for Sticker Collage Process Art
A smaller "canvas" is less overwhelming for little artists.

Offer different stickers and just let your artist pick and stick to their heart's content!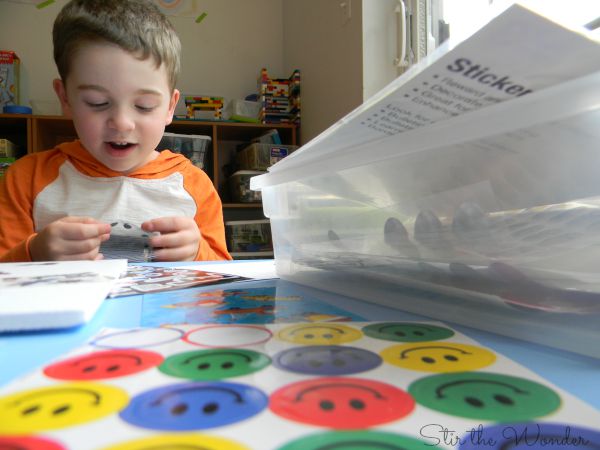 So I set up our art table with our box of stickers and a small foam core board for Caden to create a sticker collage on. There he looked through all the stickers and picked up a page of Transformers stickers and started sticking them all over his "canvas".
Then he found some other stickers that caught his fancy. He stuck a few of those on too! What I love about this sticker collage is that it really expresses my son's current interests. He is absolutely obsessed with Transformers and has been for some time now. He is fascinated by insects and he is SO excited for Halloween! I think that may be his most favorite holiday, he just loves everything about it!
More Process Art Challenge Ideas!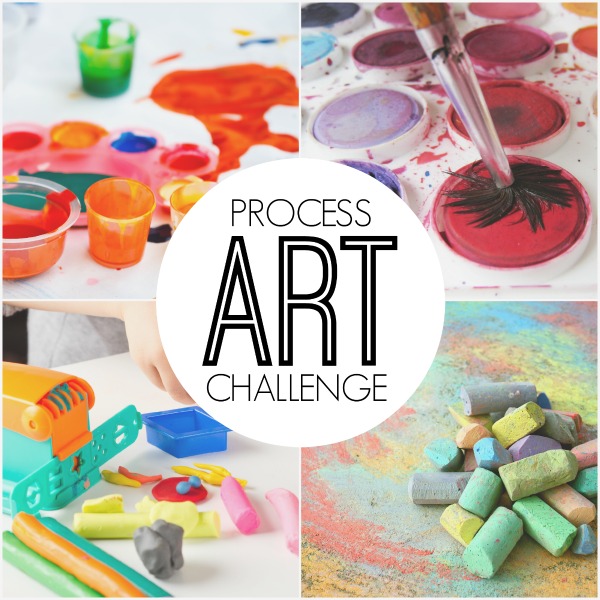 Child-Led Collage Art from Craftulate
Confetti Collage from P is for Preschooler
Shiny Materials Process Art Collage from School Time Snippets
Leaf Collages from Powerful Mothering
Follow Samantha @Stir the Wonder's board Art & Crafts for Kids on Pinterest.
More from Stir the Wonder:
Please follow Stir the Wonder on social media:
Facebook, Twitter, Pinterest, Instagram
© 2015 – 2017, Stir The Wonder. All rights reserved.