Despite my interest in art, my son so far really hasn't taken an interest in the creative arts. So I've decided to introduce him to more art with a process art challenge to explore different art techniques and mediums with other bloggers. Hopefully we will find some artistic way that Caden likes to express himself.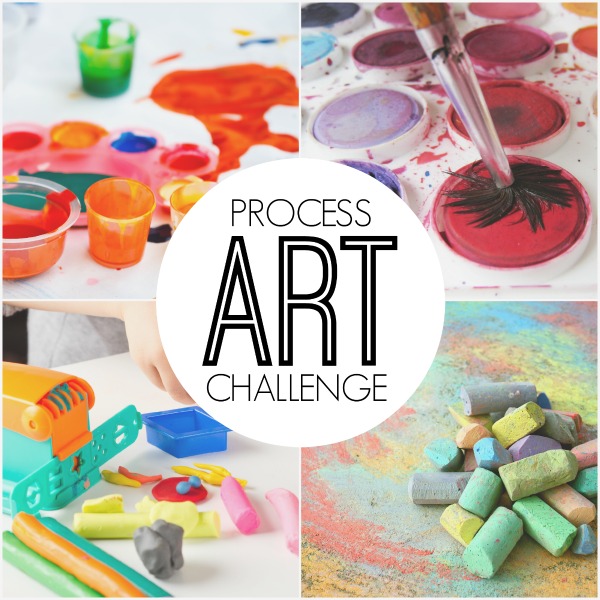 The challenge is really on us as parents to provide more time for our kids to explore art in a process-oriented way. This means that there is no expected outcome for the art, just that the kids have fun exploring the given mediums. With process art the focus is on the doing of art and not the creating of an artwork. This month's given technique is found object sculptures. Be sure to check out how the other kids experimented with process art sculptures at the bottom of this post! 
You know when your kid convinces you to buy them a slinky at the Dollar Tree? And you do. Hey, it's only a dollar! But then twenty minutes later they are asking you to untangle it? Turn it into art! That's what we did! 
Actually this idea came to me the last time I was talked into buying a silly slinky and I thought to myself, "Hey! This would make a great sculpture!" So this month, I surprised my son with a new slinky and told him to have fun making a slinky sculpture! 
All you need to create this one of a kind sculpture is a cheap slinky from the Dollar Tree! I like this multicolored one! I also made a display board to mount it on using a recycled box and some aluminum foil.
Let your kids go wild creating a slinky sculpture! You might want to take it outside. My son has been known to swing a slinky around like a lasso! So a little space would be safer for everyone. But they crazier the process gets, the cooler this sculpture will look!
I'd love to see everyone's slinky Sculptures so please share them with me on Facebook or Instagram!
More Process Art Challenge Ideas!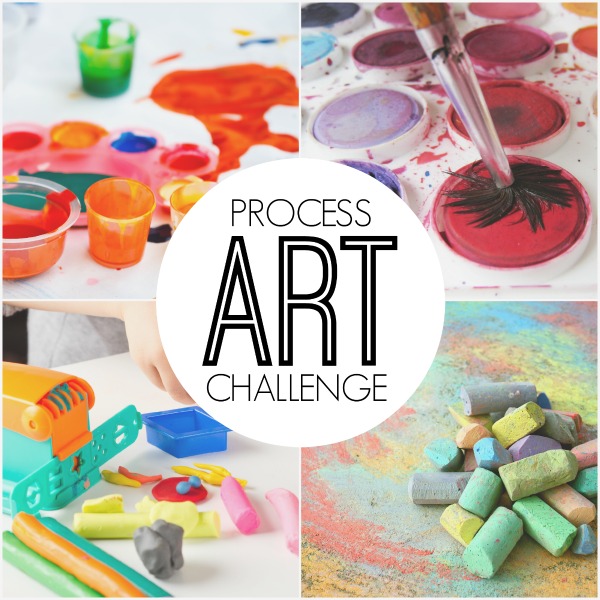 Process Art Sculpture with Paper Tubes — School Time Snippets
Follow Samantha @Stir the Wonder's board Art & Crafts for Kids on Pinterest.
More from Stir the Wonder:
Please follow Stir the Wonder on social media:
Facebook, Twitter, Pinterest, Instagram
© 2015 – 2017, Stir The Wonder. All rights reserved.