Last year (2014-2015) we had so much fun participating in the Poppins Book Nook hosted by Enchanted Homeschooling Mom that we decided to participate again! And we couldn't be more excited because we love book-inspired activities! The Poppins Book Nook is a monthly online kids book club that is completely free! Each month features a different theme in which bloggers choose a book and share an activity with their readers! It's a great way to learn about different topics and build literacy skills. 
This year Jill from Enchanted Homeschooling Mom has chosen some great themes that are going to be a lot of fun to explore throughout the next year and are sure to stretch our minds with a wide selection of books! Check out the monthly themes below!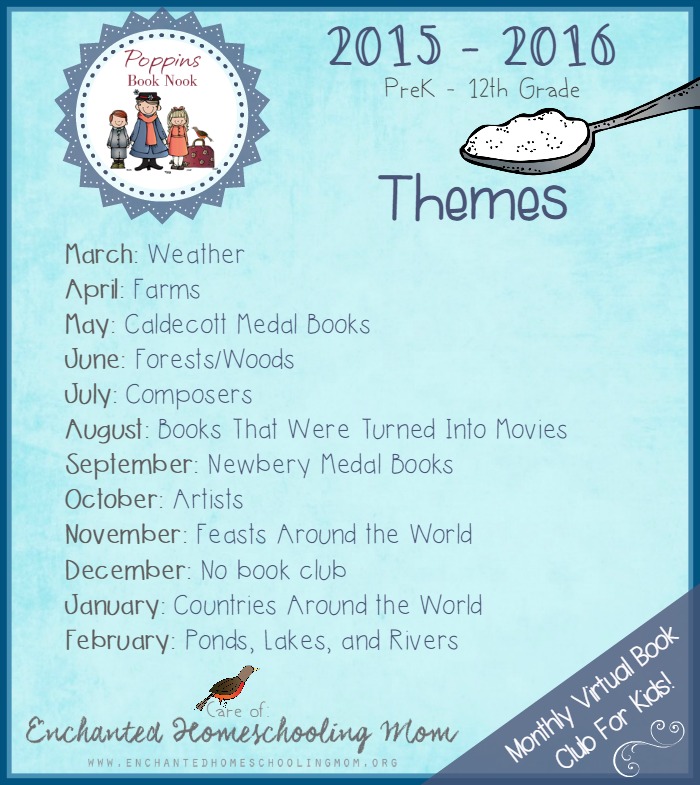 This post may contain affiliate links.
The theme for August is "Books That Were Turned into Movies". There are so many wonderful books that were turned into movies that the choices were endless! At first I had thought about reading Jumanji, The Lorax or Where the Wild Things Are. But, going on vacation this month and recovering from a head cold caused me to lose track of time this month.
We ended up reading Cloudy with a Chance of Meatballs by Judi Barrett. This is a silly tale about a town where the daily weather includes breakfast, lunch and dinner falling from the sky! Caden loved it so much we read it multiple times last week!
And the movie just so happened to air on TV this weekend! Perfect! The movie is quite different from the book. In the movie the main character invents a machine that causes it to rain food. Caden loved that the main character was a scientist and inventor.
We kept our dinner and a movie plan simple. We ordered spaghetti and meatballs take out and ate dinner in the living room and watched the movie!
What is your favorite book turned movie to read and watch with the kids? 
---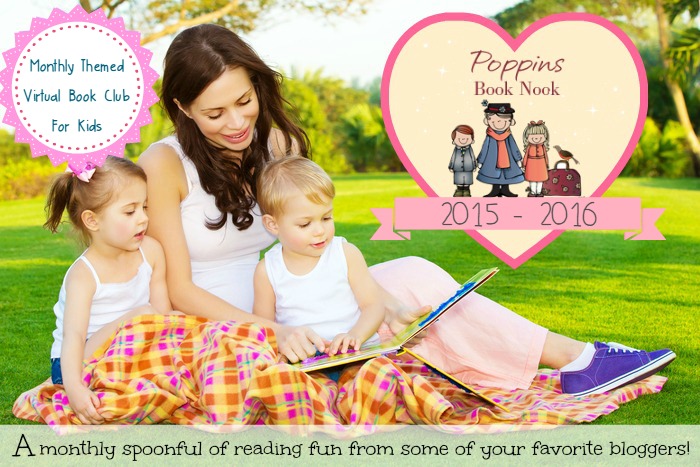 © 2015, Stir The Wonder. All rights reserved.