A little known fact about me, I once considered majoring in Art in college. I took art classes all through high school & a few in college. I loved my art courses and did very well in them. But in the end my practicality won out and I decided to major in elementary education, only to figure out that wasn't the career path for me. I graduated with a degree in History… Anyway! Long story short, despite my interest in art, my son so far really hasn't taken an interest in the creative arts. (Did I mention I met my husband in an art class in high school and he is a graphic designer?)
So I've decided I need to introduce Caden to more art and started a process art challenge to explore different art techniques and mediums with other bloggers. Hopefully we will find some artistic way that Caden likes to express himself.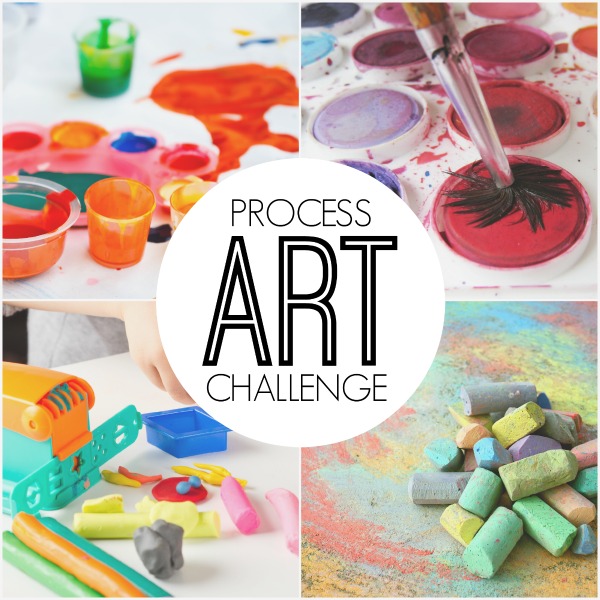 The challenge is really on us as parents to provide more time for our kids to explore art in a process-oriented way. This means that there is no expected outcome for the art, just that the kids have fun exploring the given mediums. With process art the focus is on the doing of art rather than the creating of an artwork. This month's given medium was clay. Be sure to check out how the other kids explored clay with process art at the bottom of this post! 
Like last month's paint challenge, this one turned out much different than I thought it would. I had originally set out a tray of clay with beads and buttons. Caden started digging in and creating, but then I started hovering and making suggestions. That turned him right off! Almost immediately he stood up and walked away. 🙁 Serves me right for trying to tell him how to be creative! But I learned my lesson and tried again with different materials later in the week.
Supplies
This time I dug out our seashell collection along with some blue and green glass gems. Right away he was interested in digging through them to see what he could find. At first he just looked through the shells, observing the different shapes and sizes. Then I showed him what I was creating.
Throughout this whole process I just kept my mouth shut and did my own thing, hoping he would see what I was doing with the clay and shells and try it on his own.
Caden was very busy exploring the clay and shell throughout the whole time. It was very hard to get a decent picture of him playing. He really enjoyed using the shells to drill holes in the clay.
Caden enjoyed the process of exploring texture with the clay, shells and coral. (I was surprised he knew all those little white pieces in our collection was coral.)
While Caden explored texture with the clay, I made mandalas with shell impressions in the clay.
More Process Art Challenge Ideas!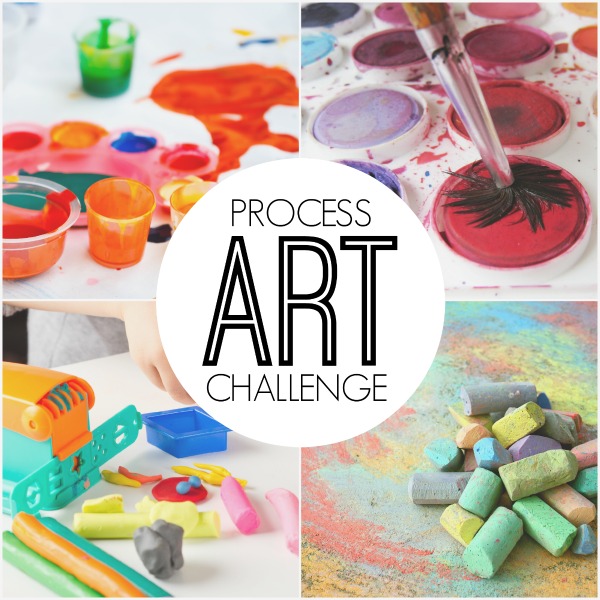 Cute Clay Bugs from Powerful Mothering
Squashed Clay Art for Kids from Craftulate
Air Dry Clay and Colored String from Lalymom
Follow Samantha @Stir the Wonder's board Art & Crafts for Kids on Pinterest.
More from Stir the Wonder:
Please follow Stir the Wonder on social media:
Facebook, Twitter, Pinterest, Instagram
Save
© 2015 – 2017, Stir The Wonder. All rights reserved.