There are so many fun things you can do when learning about birds. You can study and play with feathers and nests, make a bird feeder or bird house, and go on a nature hike. In this post I am going to share with you what we did during our bird themed week and a later post will be all about the family nature hike we went on where we saw many birds.
Bird Study
Caden has been noticing birds more, so I thought it would be nice for him to have his own bird book. So we took the bird picture cards from Tired, Need Sleep and glued them into a simple book. To make the book, I used four sheets of white paper, folded them in half and stapled them together on the fold to create the binding. Then Caden glued the cards to each page.
Pretend Play
I took these feathers out for our Painting with Feathers project, but before hand Caden had a blast jumping and dancing around flapping his feathers like a bird!
Sensory Play
Grandma found these two beautiful birds nests in her yard so we took them home to study. I thought it would be fun to create our own birds nest using play dough and paper shreds.
I helped Caden form a bowl shape with the play dough and then he added
the shredded paper stuffing to create a nest for his eggs.
Caden had a lot of fun playing with the play dough, paper shreds and Easter eggs,
as well as the real birds nests.
Fine Motor Skills
I loved this idea from Happy Hooligans to create a bird feeder using Cheerios and pipe cleaners and since I had some stale Cheerios in the cabinet I thought I would put them to good use and feed them to the birds.
I was pleasantly surprised to see that Caden's fine motor skills had advanced since the winter and he was able to string the Cheerios on the pipe cleaner.
But Caden had other ideas about what to do with the Cheerios and he began to eat them!
Even the ones he had put on!
And so we didn't get to finish the bird feeder.
Creative Arts
Before we could use the feathers to paint with, Caden created this play dough masterpiece!
And then later in the week we used the feathers to paint! Check it out here!
If you liked this post you should check out my Bird Theme Pinterest Board!
And like my page on Facebook!
This post is linked with: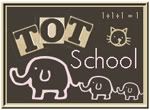 As well as my usual link ups!
© 2013 – 2017, Stir The Wonder. All rights reserved.