Last year (2014-2015) we had so much fun participating in the Poppins Book Nook hosted by Enchanted Homeschooling Mom that we decided to participate again! And we couldn't be more excited because we love book-inspired activities! The Poppins Book Nook is a monthly online kids book club that is completely free! Each month features a different theme in which bloggers choose a book and share an activity with their readers! It's a great way to learn about different topics and build literacy skills. 
This year Jill from Enchanted Homeschooling Mom has chosen some great themes that are going to be a lot of fun to explore throughout the next year and are sure to stretch our minds with a wide selection of books! Check out the monthly themes below!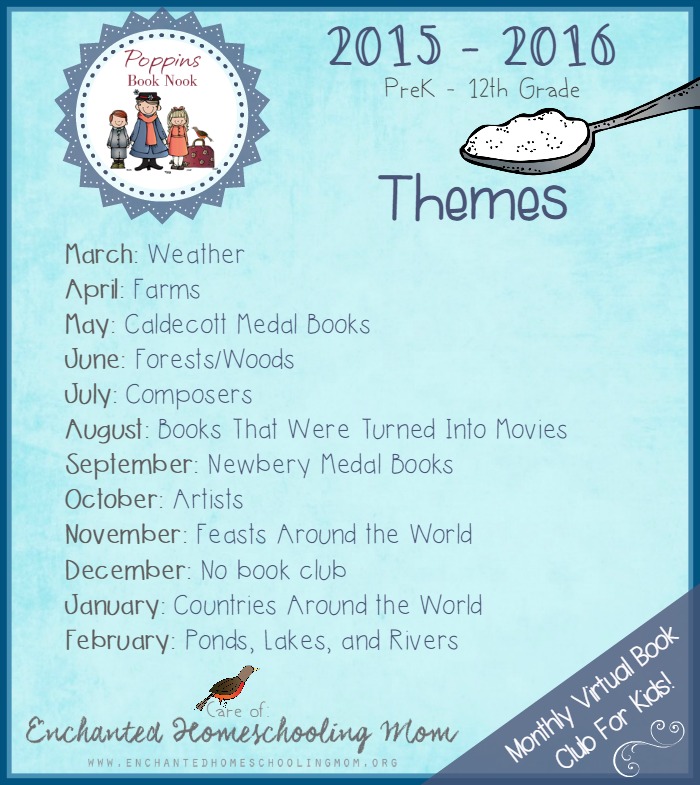 This post contains affiliate links.
This month the theme for Poppins Book Nook is Newbery Medal books. I have to admit that we didn't read any Newbery Medal books this month. There are not many that are appropriate for preschoolers. But I have looked over the list of Newbery Medal and Honor books that goes back all the way to 1922 and picked out some books that have a wonderful story and I think preschoolers would enjoy listening to.
I was surprised to find so many interesting books on the Newbery Medal and Honor Books list suitable for young children. I've read a few of these books, but not to my son. Which one should we start with? What is your favorite?
---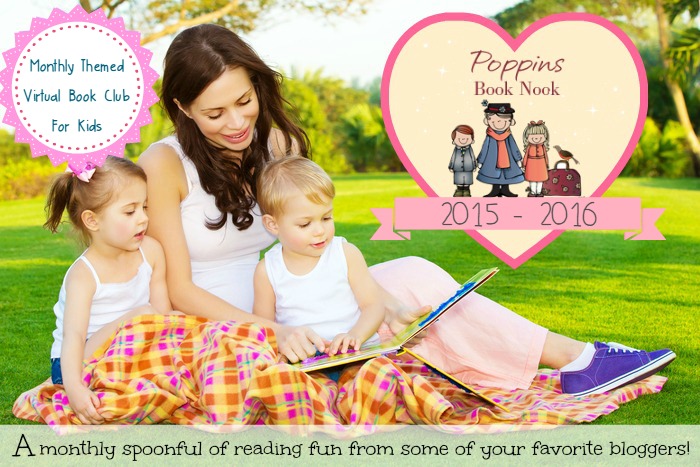 © 2015 – 2017, Stir The Wonder. All rights reserved.