Last year (2014-2015) we had so much fun participating in the Poppins Book Nook hosted by Enchanted Homeschooling Mom that we decided to participate again! And we couldn't be more excited because we love book-inspired activities! The Poppins Book Nook is a monthly online kids book club that is completely free! Each month features a different theme in which bloggers choose a book and share an activity with their readers! It's a great way to learn about different topics and build literacy skills. 
This year Jill from Enchanted Homeschooling Mom has chosen some great themes that are going to be a lot of fun to explore throughout the next year and are sure to stretch our minds with a wide selection of books! Check out the monthly themes below!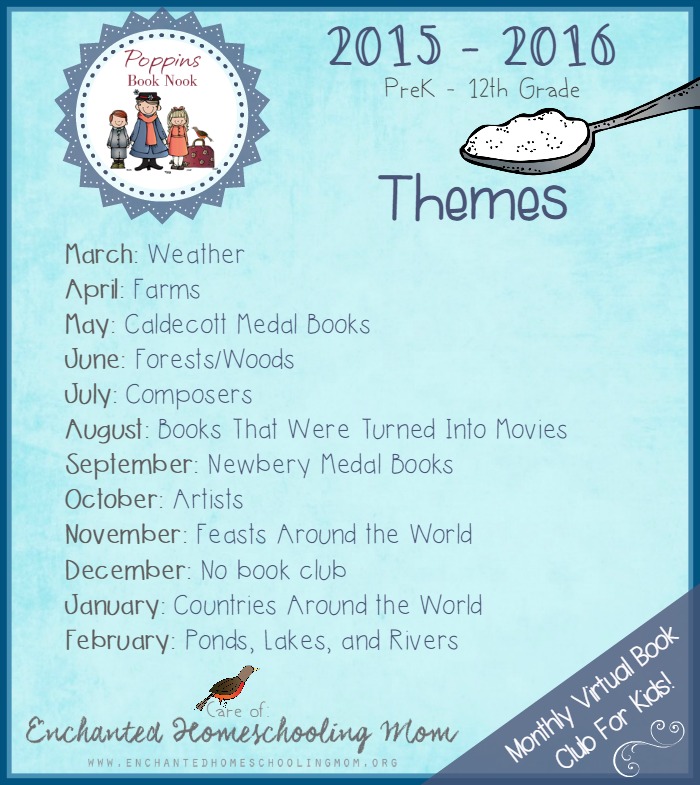 This post may contain affiliate links.
The theme for the month of March is Weather! It's very appropriate considering the changing of the seasons that happens this month! Changing seasons can sometimes bring about extreme weather and I thought a fitting book to read this month would be Otis and the Tornado by Loren Long! We do not get tornadoes in New England very often, but growing up in the midwest, I can vividly remember the wild storms we got around this time of year! Otis and the Tornado is a great book to read when discussing extreme weather and the destruction a tornado can cause. It is also a wonderful story about a tractor who helps his friends and farm-mates during the storm, even the bull who isn't so friendly! 
After reading this story with Caden, I showed him a simple science activity that demonstrates how a tornado swirls around in the sky! I've always wanted to do this activity with Caden, as I have fond memories of doing this very same activity with my Dad and brother when we were kids! So I was excited that Caden is finally old enough to appreciate it and learn with this hands-on science activity!
Tornado in a Bottle Science Activity
To do this simple Otis and the Tornado science activity, you will need:
two empty bottles (2 liter soda bottles work best, but we tried both small and large bottles)

water

food coloring (optional)

hot glue

duct tape
Clean and rinse your empty bottles and fill one with water.

Add a drop of food coloring.

Hot glue the openings of two bottles together.

Once the hot glue has cooled, wrap the center in duct tape for extra security. You could also use this Tornado Tube to attach your two bottles together!
To get some good tornado action going with these bottles, flip it so the bottle with the water is on top and give it a good shake in a circular motion! Once the water has started to swirl, stop and watch the water drain into the empty bottle below! Then repeat as many times as your child is interested!
Caden loved watching the tornado in a bottle swirl and swirl! We must have watched it a dozen times that day, and many more times throughout the week! Caden observed that it was "just like a toilet"! We even made a smaller version of it so that Caden could give it a try on his own! He loved it, but the tornado action didn't last as long in these smaller bottles!
Reading Otis and the Tornado and making a tornado in a bottle is a great way to introduce wild weather to preschoolers! Here are some things that might expand a hands-on lesson about tornadoes!
---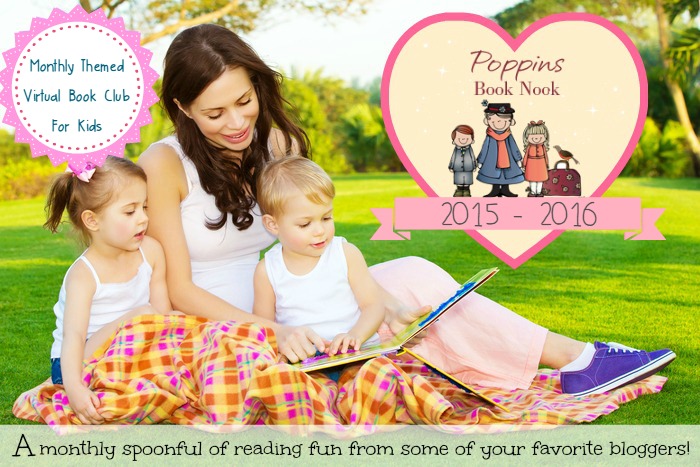 Save
© 2015 – 2017, Stir The Wonder. All rights reserved.