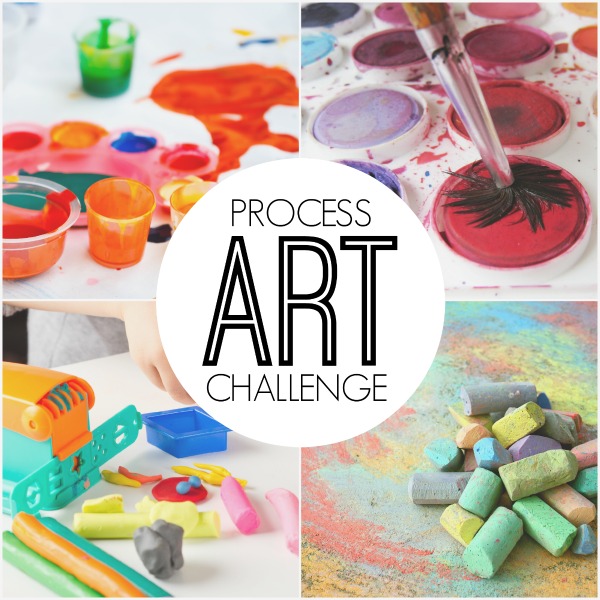 I wanted to offer my son more opportunities to explore the creating of process art using different techniques and mediums, so I asked some blogger buddies to join me in a Process Art Challenge. The challenge is really on us as parents to provide more time for our kids to explore art in a process-oriented way. This means that there is no expected outcome for the art, just that the kids have fun exploring the given mediums. With process art the focus is on the doing of art rather than the creating of an artwork. This month's given medium was paint. Be sure to check out how the other kids explored paint with process art at the bottom of this post! 
This process art session started out as regular bubble painting. But it really didn't work out for us. A little too much bubble soap was tasted in the process and we couldn't get any of the bubbles to leave prints on the paper. We tried a couple different techniques and nothing worked. But I wasn't about to give up on our bubble painting fun! So I thought we'd try one more idea, Bubble Snake Painting!
This technique for process art is really fun and simple to set up using recyclables and basic art and household supplies!
Supplies Needed:
Empty plastic water bottle 

old sock

rubber band

dish soap

water

food coloring

shallow bowls or containers

Easel or table

white paper
Setting up for Process Art
First you'll need to follow these instructions from Housing a Forest on how to make a Bubble Snake. It's really simple and only takes a few minutes! Then set up your "paint". I set up a couple shallow bowls with a little water, dish soap and food coloring mixed up. Now you are all set for your kids to explore this fun process art! 
Process Art Challenge: Bubble Snake Painting
To start exploring this process art, your kids will need to dip the sock end of their bubble snake blower into the dish of "paint" and then use their mouths to blow from the other end. It may take some practice and a good strong breath to get a long bubble snake going but once they get the hang of it, it's really fun! 
Blow the bubble snake towards an easel or over a table with some white paper and create some cool bubble prints! We were so excited to finally see some bubble prints after our previous failed attempts! 
Our Bubble Snake Painting turned out a little light on the color spectrum but really cool! Try using more food coloring for more vibrant colors! Let me know how your Bubble Snake Painting turns out! 
More Process Art Challenge Ideas!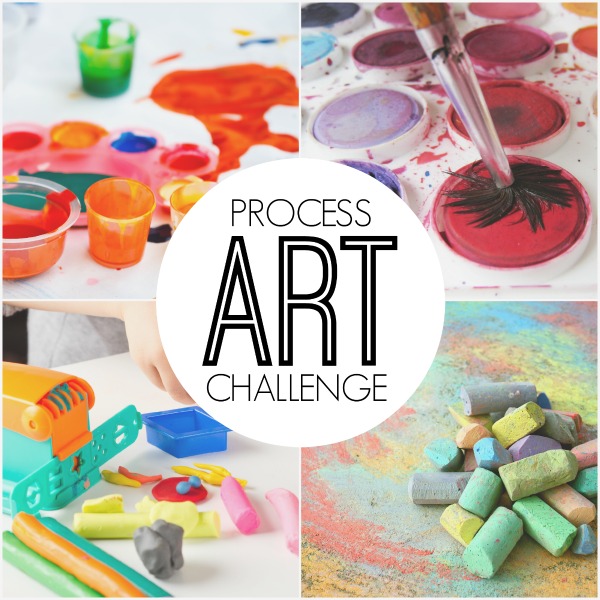 Painting with Funnels from Still Playing School
Process Art with Rollers from Craftulate
Painting with Nature from School Time Snippets
Bath Tub Sensory Painting from P is for Preschool
Hardware Store Process Art from Lalymom
Process Art with DOTS from Powerful Mothering
Save
© 2015 – 2017, Stir The Wonder. All rights reserved.